Our Principles
We will...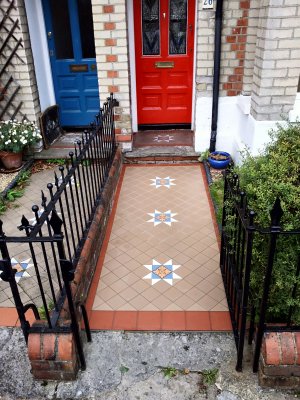 Be dedicated to your work: Once we have started your work, we'll be dedicated to it through to completion. We will communicate with you throughout the course of the work and especially in the event of any hitches or delays, so you should always know what is happening.


Provide work references on request: We'll arrange for you to speak to or visit previous clients should you want to.


Make every effort to minimise the disruption that many building alterations inevitably cause: This will include use of rapid setting adhesives and sectioning work areas to maintain access, adequate use of clean dust sheets, vacuuming at the end of the day, etc.


Use quality materials suitable for your type of property: This includes, where required and where possible, the sourcing of traditional building materials and restoration techniques


Maintain the security of your property: We'll check all doors, windows and gates are secure at the end of the day if you are not there.



We will not...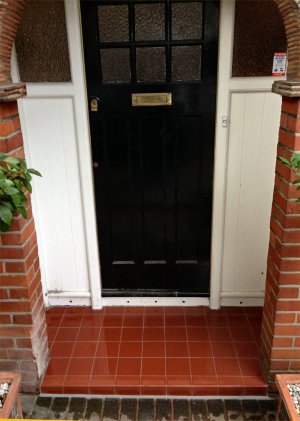 Ask for any labour cost 'up front': A deposit will be requested to cover the cost of the tiles, as these are always bespoke orders and cannot be returned in the event of a cancellation. Other than that, depending on the scale and length of the project, we may require interim payments but this would be discussed with you before the work starts. Otherwise we won't invoice until satisfactory completion.


Add on costs at the end without discussing with you first: We start a job based on a quotation. This means that the price on the quotation is what you should expect to pay at the end. Tiles and adhesives are however best estimates based on manufacturers' specifications and may be subject to variation. Changes to your original specification or matters that arise during the work that may involve additional costs will be highlighted at the time they occur. There shouldn't be any major surprises in the final invoice.


Quote unrealistic timescales for completion of the work: We'll be honest about how long we think you should expect the work to take. We won't try to win your business with misleading early completion dates, only for you to find later that the job's taken twice as long. We will, however, always strive to complete the work within the timeframe we've quoted


Bypass local authority building control: Where any structural alterations are deemed 'notifiable' under the current Building Act, we'll work with the local building control officers at various stages of the work that require inspection in order to demonstrate building regulations compliance.


Employ tradesmen we wouldn't trust in our own home: Where we need to use other tradesmen, they will be well known to us and will satisfy our own high standards of workmanship